"Too big to fail" and still broke! After the supposedly "small" US banks Silicon Valley Bank and SignatureBank, the first major European bank had to be rescued over the weekend. The Swiss UBS takes over the competitor Credit Suisse for 3 billion francs, after the Swiss government and the Swiss National Bank (SNB) had urged the big bank to do so.
The action was intended to calm the global financial markets. Investors, however, remain nervous. The gold price shot up further and cracked the 2000$ mark on Monday (as of 20 March 2023).
Credit Suisse - What Happened?
Following various scandals and most recently the biggest loss since 2008, Credit Suisse has lost massive value in recent months.
Despite efforts to restructure the bank, it lost the confidence of investors and customers alike. They recently withdrew hundreds of billions in deposits.
When the majority owner, Saudi National Bank, refused to inject any more money, Credit Suisse finally began to wobble.
The big problem is that Credit Suisse is one of the 30 institutions worldwide that are considered "too big to fail. This means that if one of these banks goes bankrupt, it will cause enormous distortions in the global financial system and damage entire national economies.
The takeover of Credit Suisse by its major competitor UBS probably only came about under massive pressure from the Swiss government and the SNB. They, in turn, were probably pressured by international players (ECB, FED, Bank of England,...) to intervene. However, the SNB and the state have to support the merger with a total of 109 billion francs in guarantees and aid.
Nervousness makes gold attractive
Investors worldwide are extremely nervous. The rescue of a bank that is considered to be of global systemic importance has the financial markets trembling in anticipation of a new global banking and financial crisis. If another domino now falls, this could actually lead to a new downward spiral and a collapse of the financial system. But while the stock markets are dominated by deep red figures, the gold price is exploding:
Gold is once again living up to its reputation as a safe haven. Due to their long-term stability of value, precious metals are ideal protection against crises.
On Monday morning after the UBS Credit Suisse deal, the gold price rose to an interim 2006.86 dollars per troy ounce or 1884.78 euros / troy ounce.
Especially in times of systemic and political crises, demand for gold usually increases as investors hedge their assets with the precious metal.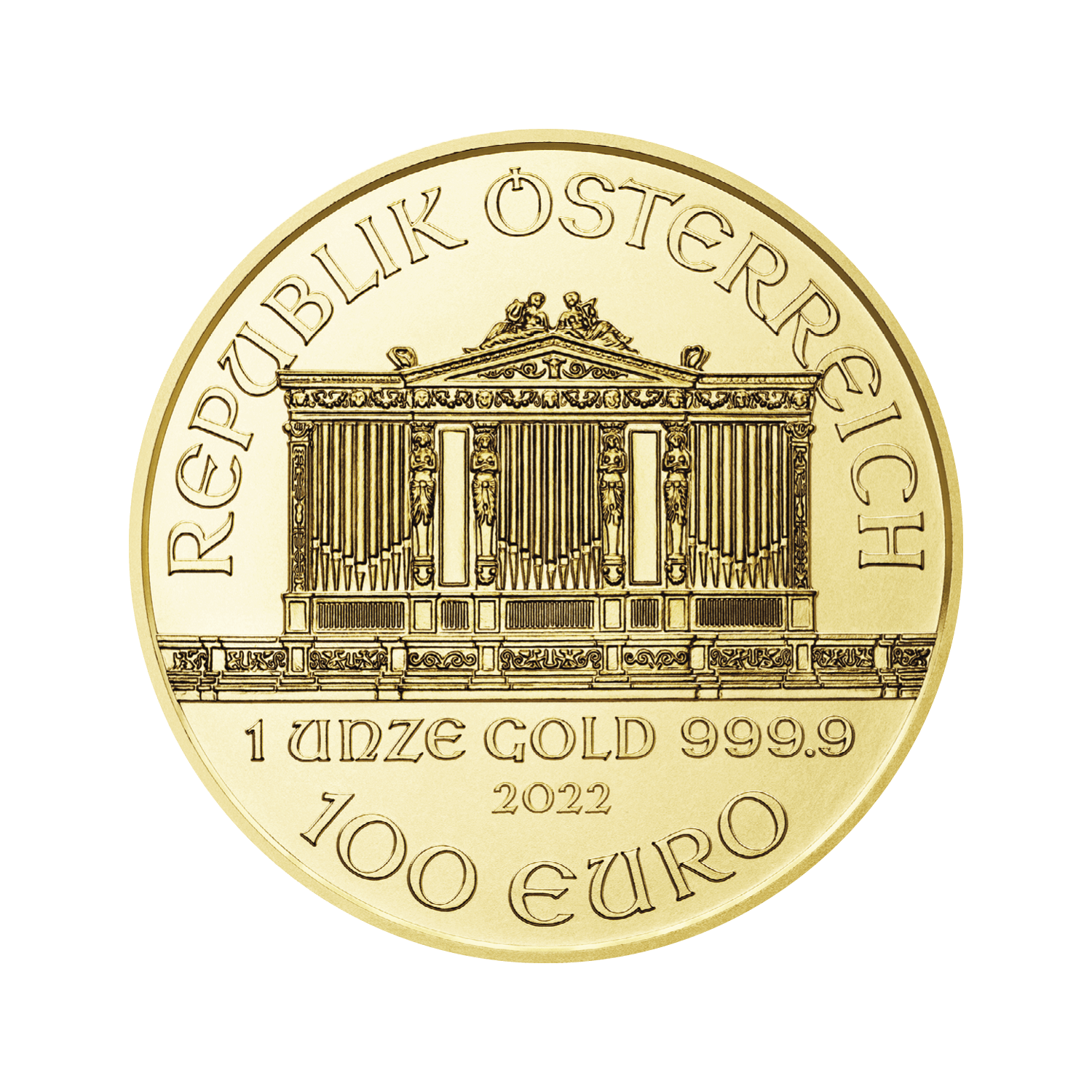 Goldmünze | Wiener Philharmoniker EUR | 1 Unze | Div. Jahrgänge
1.891,10

€
Central bank dilemma
Central banks and governments are in a quandary: Fighting inflation or saving the system? To combat high inflation, central banks must raise key interest rates. The ideas behind this: Higher interest rates make loans more expensive, thus taking money out of the market and making the currency "worth more" again.
However, the exact opposite was applied against the banking and financial crisis in 2008. Zero interest rates and quantitative easing provided cheap money to bail out banks. More than a decade of this laissez-faire monetary policy, however, led to the high inflation figures.
Already last year, the ECB, FED & Co had to find a middle way with their interest rate policy in order to effectively fight inflation but at the same time not to strangle the economy.
With the banking crisis looming, this fine line is becoming an even more difficult balancing act. Will central banks and governments continue to fight inflation when, at the same time, the entire financial system is at risk?
Thesis: Bank bailout suspends interest rate hikes
For about a year now, the US Federal Reserve and the European Central Bank have been continuously raising their key interest rates. After years of zero interest rate policy, the interest rate turnaround is intended to curb record inflation.
Last week, the ECB raised the key interest rate by 0.5 percentage points as announced. However, the Fed, whose interest rate decision is scheduled for this week, is already under pressure not to raise interest rates by 0.5 percent as planned. Instead, analysts expect only 0.25 percent or even a pause in interest rates.
If the fight against inflation is confronted with the risk of a system collapse, the responsible persons will probably decide in favor of the system!
Another interest rate turnaround, billions in liability and renewed bail-outs of systemically important banks are therefore no longer unlikely. No one can rule out a repeat of 2008 - perhaps even on an even larger scale.
Gold, the only thing that still shines?
Those who have invested parts of their assets in gold can probably look to the future with greater relaxation.
If new trillions are soon pumped into the system to rescue banks (and, as a consequence, entire states), we can expect longer-lasting and higher inflation figures: Money will then become worth even less even faster.
Gold, on the other hand, is considered the most stable currency of all. Especially in times of high advancing currency devaluation, gold offers security and thus serves as an inflation anchor.
Who understands gold as a long-term investment, is always on the safe side with the purchase of gold! Due to its limited availability, the precious metal is a lasting value. This has been the case for centuries and will remain so for a long time. You can rely on that!
You want to buy or sell gold?
Come now for a personal, non-binding and serious consultation in one of our branches in Vienna, buy directly in our online store or use our purchase service.